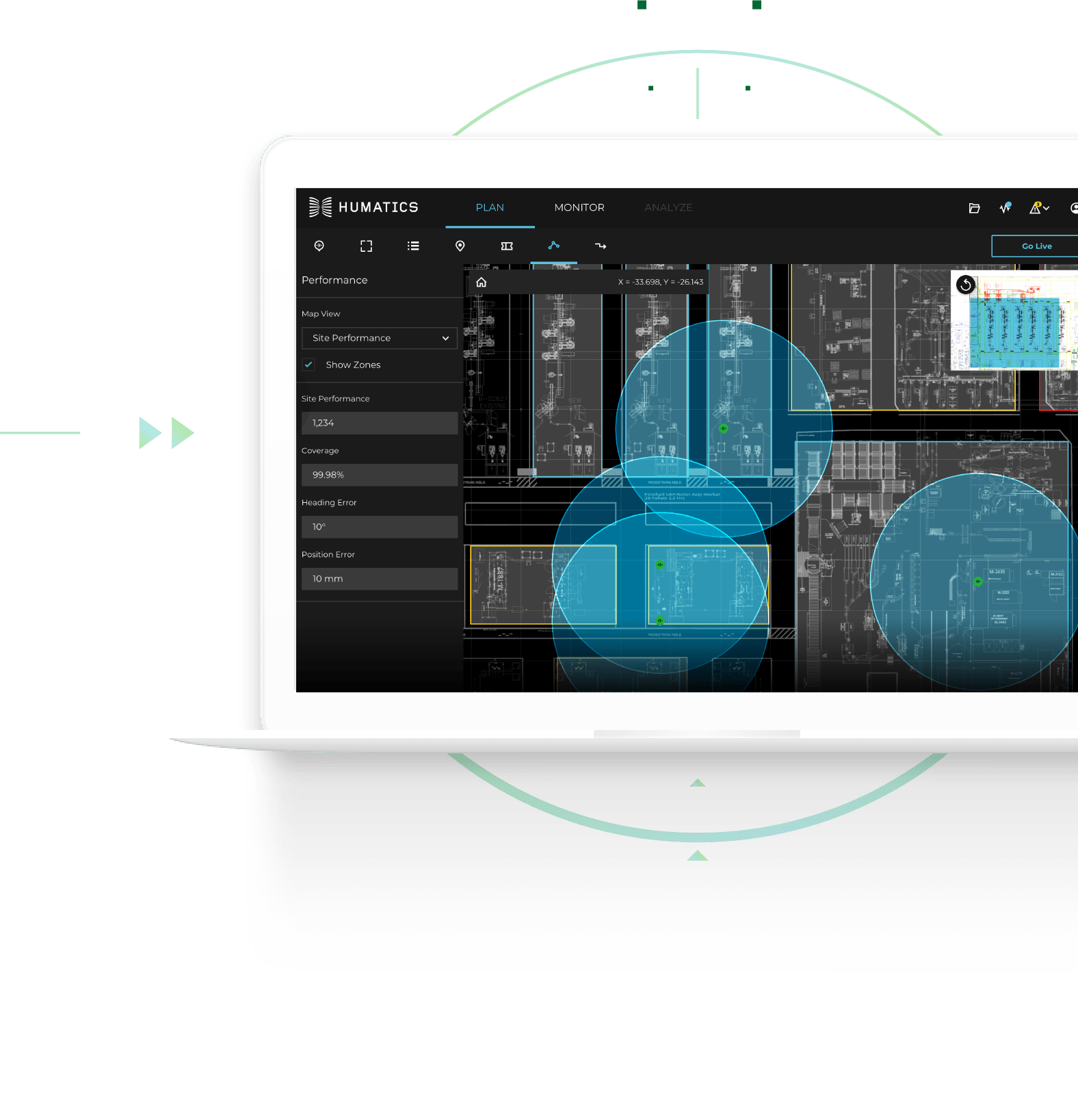 VEHICLE TRACKING & SAFETY
WHERE THE FORK IS YOUR LIFT?
386
You can't manage what you can't see. Our vehicle positioning technology provides insights to optimize fleet utilization, increase operator and facility safety, and help forklift operators make more picks in a day. Utilize rich data to understand how to scale, manage changing conditions, and optimize operations. 
Improve facility & operator safety
Reduce accidents and incidents with better multi-vehicle coordination and real-time safety monitoring.
Understand vehicle utilization
Track how and when your vehicles are in use to know how to scale and allocate jobs across your fleet.
Boost operator productivity
Assign pick locations, provide speed data, and vehicle proximity alerts using a heads-up display.
One platform for all your vehicles
Track, monitor and analyze the movement of your entire fleet with spaghetti trails and heatmaps of their interactions.